| | |
| --- | --- |
| LANFest National | LANFest Gaming (LFG) |
It's a gamer family reunion - get ready to GAME!
For over 17 years LANFest has been hosting chapter events across the United States. It's time for all LAN communities to meet together for a family reunion for a weekend of fun, games and community. November 1-3 LANFest will be hosting its first-ever NATIONAL EVENT: LANFest Gaming (LFG) at the beautiful Esports Stadium (https://esportsstadium.gg/) in Arlington TX.
LAN CHAMPS!
Is your team the best around?
Beginning at 2:00pm on Friday 11/1 and crowning the winning team on 11/3, LANFest is hosting the LAN Champs tournament. Five rounds of challenges testing your technical, mental, physical and psychological abilities to determine who is the best!
Check out the tournament page to register your team.
Ticket Types:
3-Day Hero Ticket: $175-Be a hero and support charity! This ticket provides a full premium gaming rig (PC, monitor, peripherals), access to competitions, gaming, swag and LAN activities.
3-Day BYOC Ticket: $50 pre-order/$60 starting October 31st-Bring Your Own Computer to enjoy a fun-filled weekend of gaming, competition, and all activities in the LAN.
3-Day General Attendee Ticket: $25-Visit each day of our event to participate in workshops, attend panels, and watch competitions.
1-Day General Attendee Ticket: $10-Come visit the event and participate in workshops or attend a panel of experts.
U90C FIFA General Attendee Ticket: $20-Buy this special ticket to participate in the U90C FIFA tournament.
Check out our new Merchandise page! We are bringing the good stuff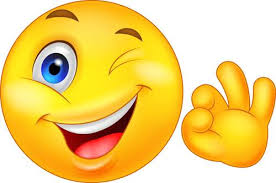 Seating:
Seat map and pick-your-seat open now
Group/chapter seating available Groups must be 8 seats or more.
Manage your Group/Chapter Here
We want to get the LAN community together and game, so we are planning some amazing surprises for everyone whether you are a LANFest chapter or not one. You will see traditional BYOC activities that define the culture of LANFest blending unique traditions found at all of our chapters around the nation. Get ready to see which chapter walks away as the Chapter Champion.
WHO: Bringing together amazing gamers (aka: You) from around the country.
WHERE: Esports Stadium in Arlington, TX
WHEN: November 1-3 all weekend long
Want to volunteer? Fill out our form and we will contact you.
Keep watching this page as more details are announced!!!