| | |
| --- | --- |
| LANFest National | LANFest Gaming (LFG) |
We are so glad to hear about folks traveling from our different chapters for this event!
Bring your air-mattresses and blankets!!! We will have a sleeping area in the venue for folks that are looking for a place to crash overnight. The sleeping area will be off from the main Stadium and accessible only through 1 hallway.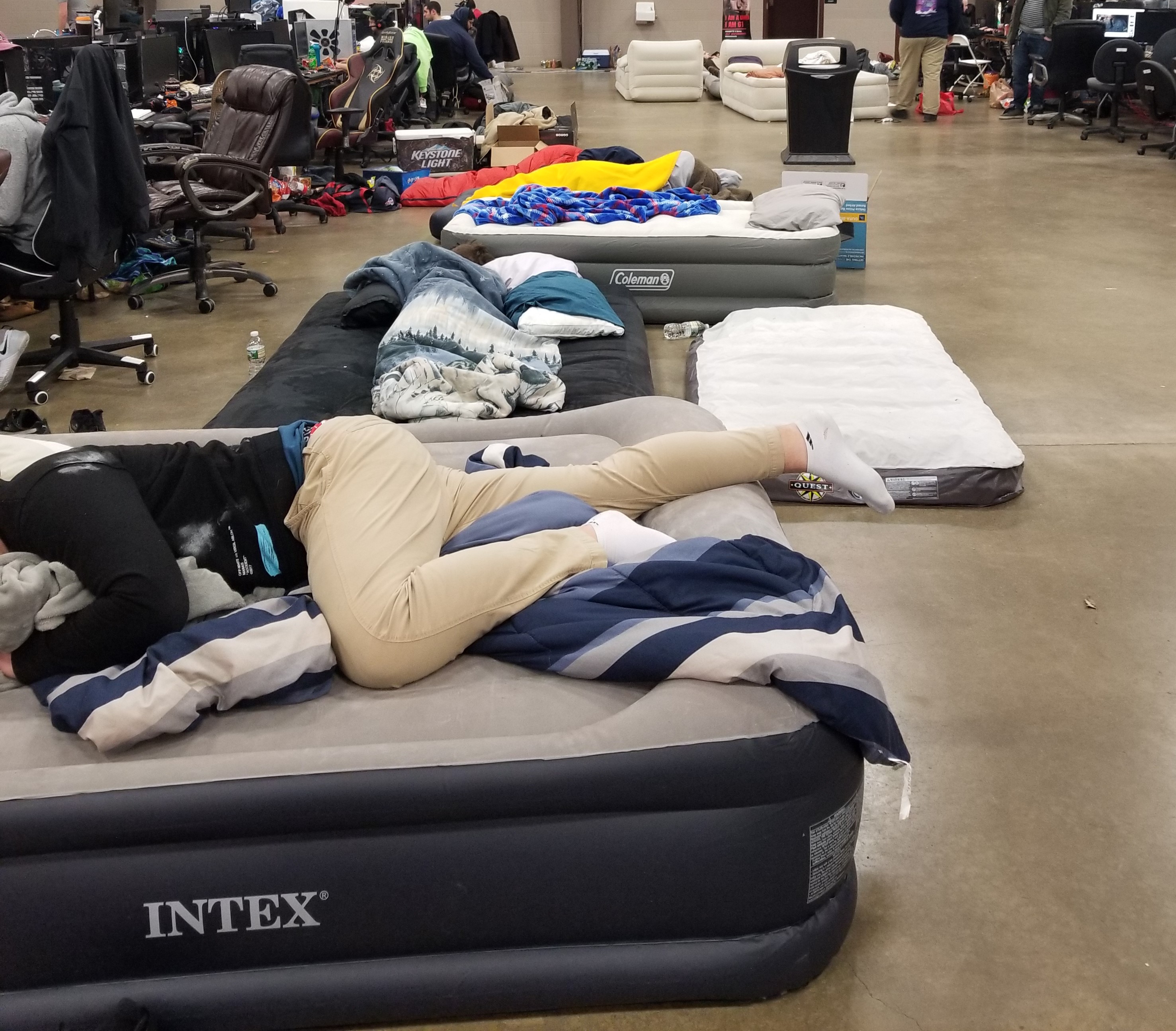 (picture courtesy of MassiveLAN-but you get the idea)
For those that would prefer a place away from the venue to sleep
There are many hotels in the area that have reached out and given us costs for this weekend. Below are a list of those hotels from lowest to most expensive:
Sleep Inn Arlington Near Six Flags-$69.00 (.8 miles from venue)
Baymont Inn & Suites by Windham-$89.00 (1 mile from venue)
Howard Johnson by Wyndham- $95.00 (.4 miles from venue)
Fairfield Inn & Suites by Marriott-$99.00 (1.3 miles from venue)
Doubletree by Hilton- $99.00 (2 miles from venue)
Hilton Garden Inn- $109.00 (1 mile from venue)
TownePlace Suites by Marriott- $109.00 (1.1 miles from venue)
Courtyard by Marriott Arlington- $119.00 (.2 miles from venue)
Residence In by Marriott North- $129.00 (2 miles from venue)