| | |
| --- | --- |
| LANFest National | R6S: Last Chapter Standing |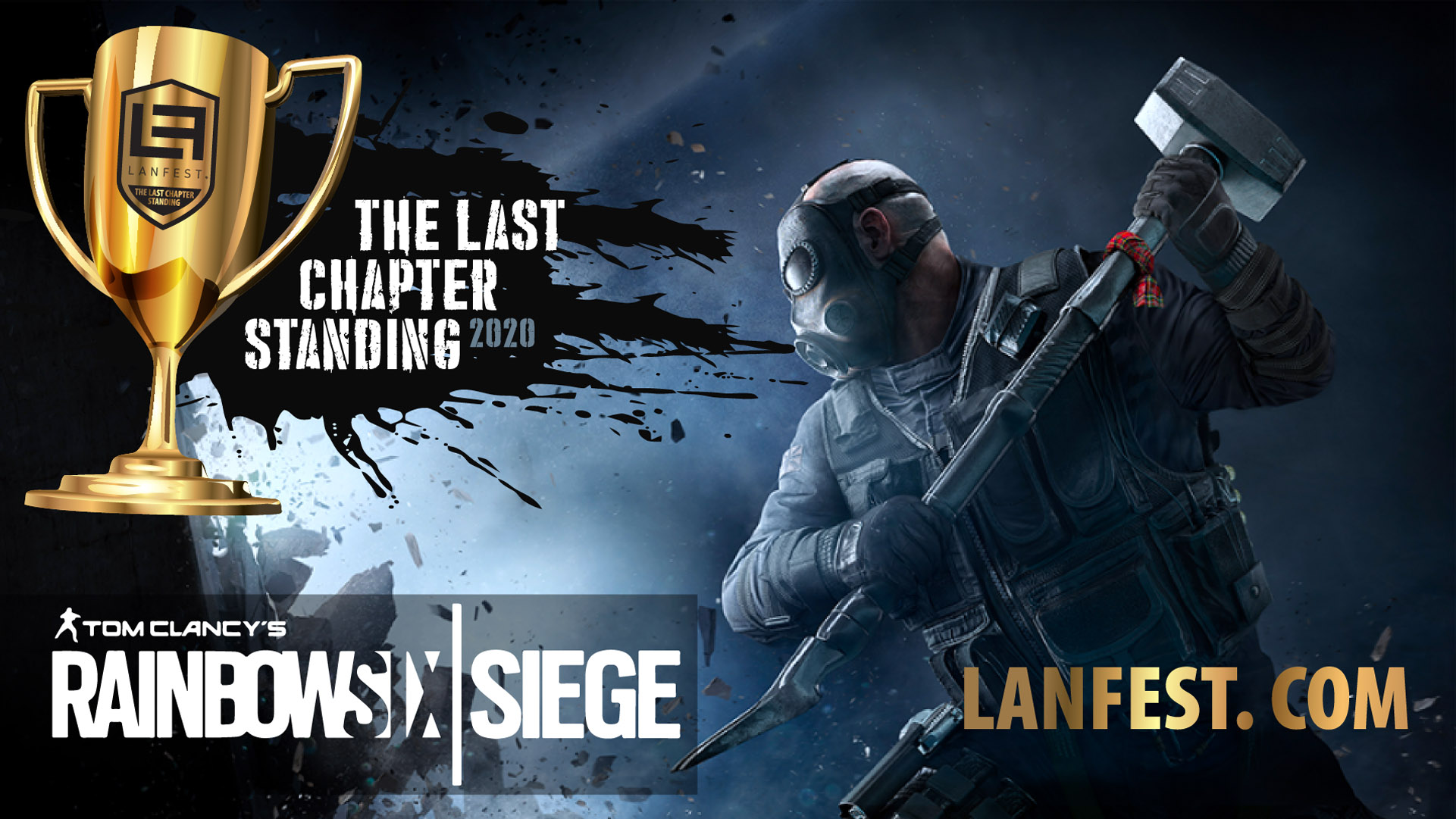 Which chapter is the best? Now is the time to find out!

Our goal is to provide a charitable contribution to organizations and people who need it most. For this drive we are collecting donations to continue battling COVID-19. 50% of all donations will go to:
You can make a difference in the fight against COVID-19!!!
Funds raised from Monday, August 10th, 2020 through the end of Monday, August 17th, 2020 will be sent to select charities, aiming to help at a global level and a charity closer to home:
The first 50% of donations received will go toward the Baylor Medical Foundation COVID-19 Fund. The fund is being used to create a vaccine for COVID-19. You can find more information here

The other 50% of donations will be chosen by the winners of the tournament, sending the money to a cause close to their home, and closer to their hearts. More details on the organization will be made available after our tournament.
The tournament will happen on August 15th-16th, 2020. You can watch it on our Twitch channel starting at 1:00 PM PDT (4:00 PM EST). If you can't make it then, keep yourself up-to-date over on the @JoinLANFest Twitter by dropping a follow there! For anyone interested in competing, registration is below.