| | |
| --- | --- |
| Emerald City | Emerald City WANFest |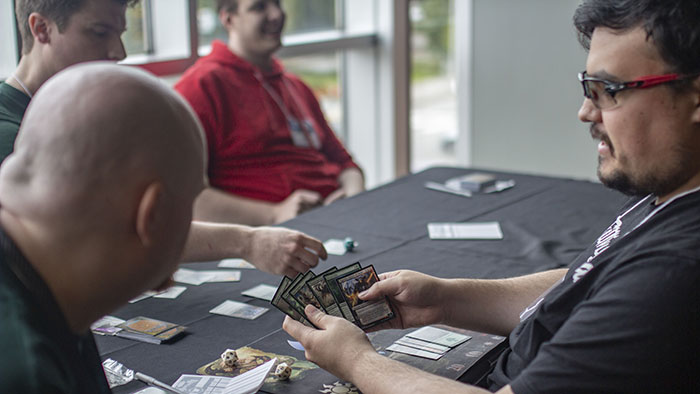 Door Prizes
Door prizes are a hallmark of LANFest events, whether on the east or west coasts. Each attendee receives one door prize ticket at prize time, while VIP's receive four. Attendees can earn additional tickets by participating in verious other activities during the LAN.
Charity & Sponsor Duels
Duel our chosen charity and our sponsors for door prize tickets! Duels range from 1v1 Counter-Strike:GO to Solitaire. (You don't need to win to get the tickets, we promise).
Game of the Hour
These activities reward door prize tickets to everyone playing the game at the mentioned time. Previous game of the hours are:
Game Tournaments
Previous Game Tournaments include:
Overwatch
Starcraft 2
Starcraft: Brood War
Staff vs Guilds Tournament (Surprise Game)
AFK Tournaments
AFK tournaments are surprise events that anyone can participate in - anything from putt-putt to hard drive shuffleboard!
Board & RPG Games
Several tables are reserved for board games and RPG's during the event. We've seen everything from Risk to late night D&D.
Garage Sale
Bring your old parts, collectibles, etc. to sell. Attendees only - companies must have a booth.
Item Swap
Swap out door prizes or other gaming-related items. No money is allowed to change hands during this activity.
MTG Draft
People with too much money, rejoice! The usual MTG Draft returns.
Unofficial Activities
Several unofficial activities occur during ECL events, including a bar crawl. We definitely claim no responsibility for them, because of lawyers and insurance or something. Please be respectful and safe while having fun!