| | |
| --- | --- |
| Colorado | WANFest Colorado 2020 |
Welcome to WANFest Colorado 2020!
Gamers, We are excited to let you know about our 2020 event. This year we are going virtual! We value the safety of our attendees and volunteers more than anything else. With concerns around Covid-19 we made the decision to go virtual this year but we are working harder then ever to provide a virtual LAN experience.

Tickets
Free - Come join our discord, watch our stream, play in our events track! Tournaments need a paid ticket.
Individual Tournament Tickets - $5 each, gives you access to a single tournament
Standard Ticket - For $25, you get access to ALL tournaments, we will ship you a badge, lanyard, giftcard, swag from our sponsors, and you will be elgibile for our prize give-a-way!
VIP Ticket - For $50, you will get everything above plus you get your choice of either a pink or blue LANFest national mousepad (a $30 value).
Charity
Colorado is proud to announce that we are supporting the National Fallen Firefighters Foundation! With your support, we can show these #FireHero how much we appreciate them!
Colorado Firefighters have been fighting the largest wildfire in Colorado history. Pine Gulch covered 139,007 acres and was sparked by lightning.
You can help support these heroes in 3 ways:
1. Purchase a ticket to our event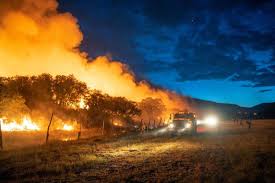 LANFest Colorado Swag
New Logo! New Shirt Color Options! Hoodies! Youth Hoodies! Youth Shirts! Ladies Shirts! Longsleeve Shirts!

Check out https://lanfestcolorado.com to order yours today! Please note only orders placed before Friday September 11th will be shipped in time for the event. Any order placed after will be fullfilled and shipped after our event.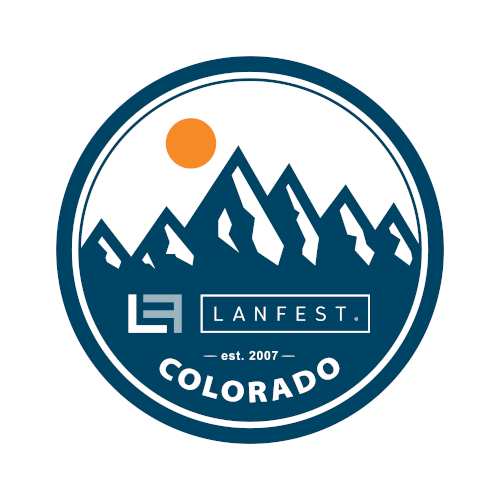 Discord
Visit https://discordapp.com/ to open the webapp or download the client. There are also iOS and Android apps you can put on your phone as well.
To join the LANFest Colorado server you can use the following link https://discord.gg/DHNBv96
Gleam i9 9900k Give-A-Way!
Event Location
The internet!
https://discord.gg/DHNBv96
https://twitch.tv/lanfest