The Official Fort Wayne Chapter of

LANFest

!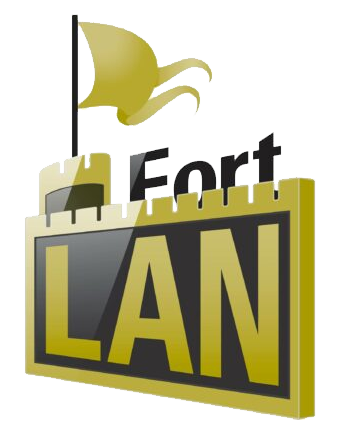 FortLAN started out as an idea discussed among friends on a trip down to Quakecon. With a lack of PC gaming events in the midwest, the team set out to develop this scene in the Fort Wayne area. Starting with 40 person events and a small core staff and now expanded to 300+ attendees, 15+ staff, and a network of volunteers – FortLAN can hold gaming events for everyone multiple times a year!
We host multiple events throughout the year, for local and traveling gamers to enjoy. Our LANs bring entertainment, safe spaces, and charitable giving to a community passionate about local support. We have gaming for all types: Table Top, PC, Console, CCG, Mini games. PLUS, those in attendance can win raffle prizes from our wonderful sponsors, participate and win tournaments, and build friendships! We are proud to be a LANFest Chapter  – and are excited to bring YOU into our community.