| | |
| --- | --- |
| LANFest National | R6S: Last Chapter Standing |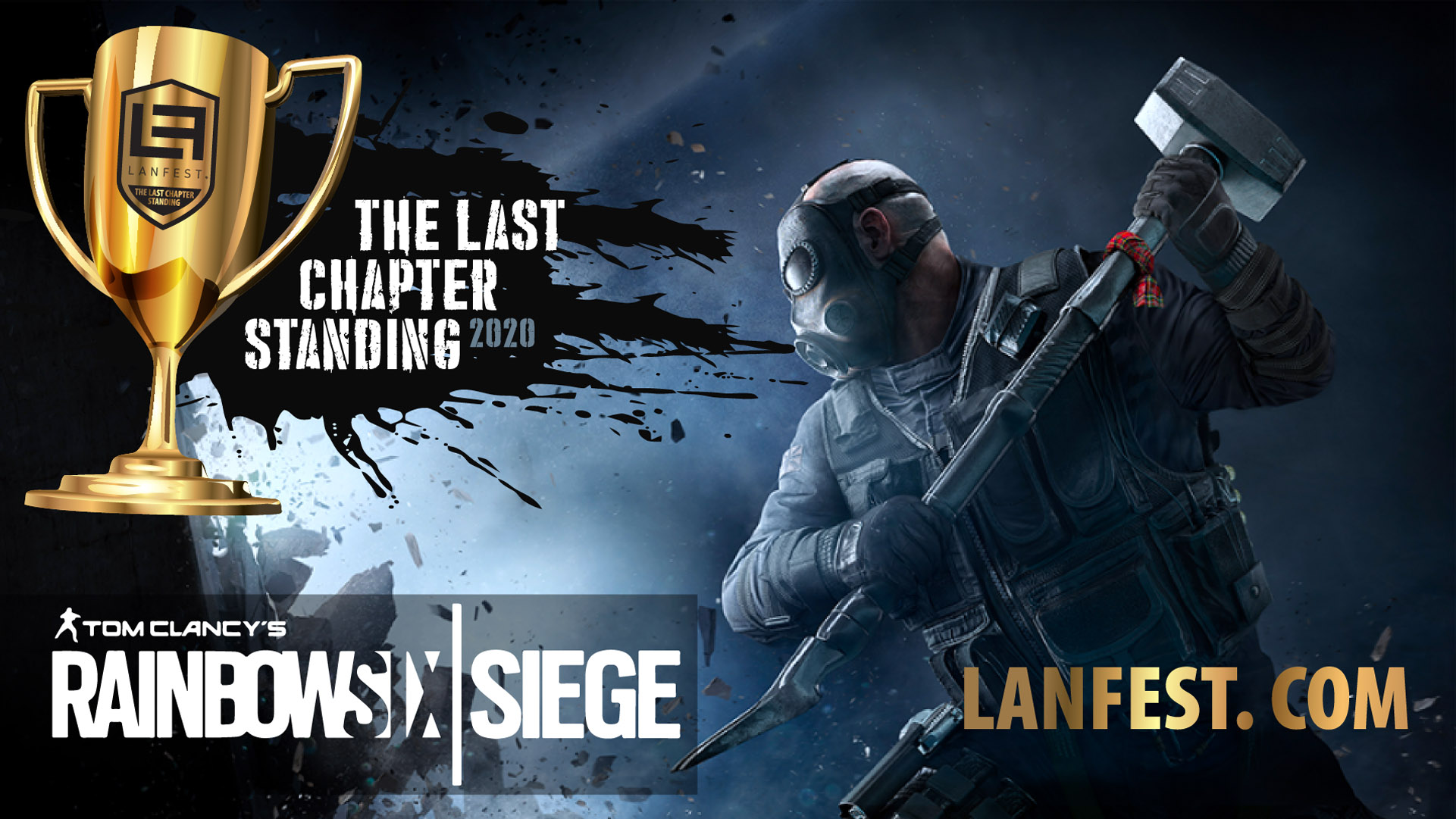 LANFEST R6S: LAST CHAPTER STANDING is a competition put on by the LANFest chapter events for various gaming communities. Our goal is to provide a charitable contribution to organizations and people who need it most. For this drive we are collecting donations to continue battling COVID-19.
You can make a difference in the fight against COVID-19!!!
Funds raised from Monday, June 22nd, 2020 through the end of Sunday, August 2nd, 2020 will be sent to select charities, aiming to help at a global level and a charity closer to home:
The first 80% of donations received will go towards the chapter's charity that you want to represent

The other 20% of donations will be chosen by the winners of the National Last Chapter Standing Team.
Region 1 & 2 is scheduled to start on Friday July 10th, 2020 and will continue until the national finals July 26th, 2020. You can watch it on our Twitch channel. If you can't make it then, keep yourself up-to-date over on the @JoinLANFest Twitter by dropping a follow there! For anyone interested in competing, registration is above.
What region am I in?