| | |
| --- | --- |
| LANFest National | Fighting Covid-19 by Folding @ Home |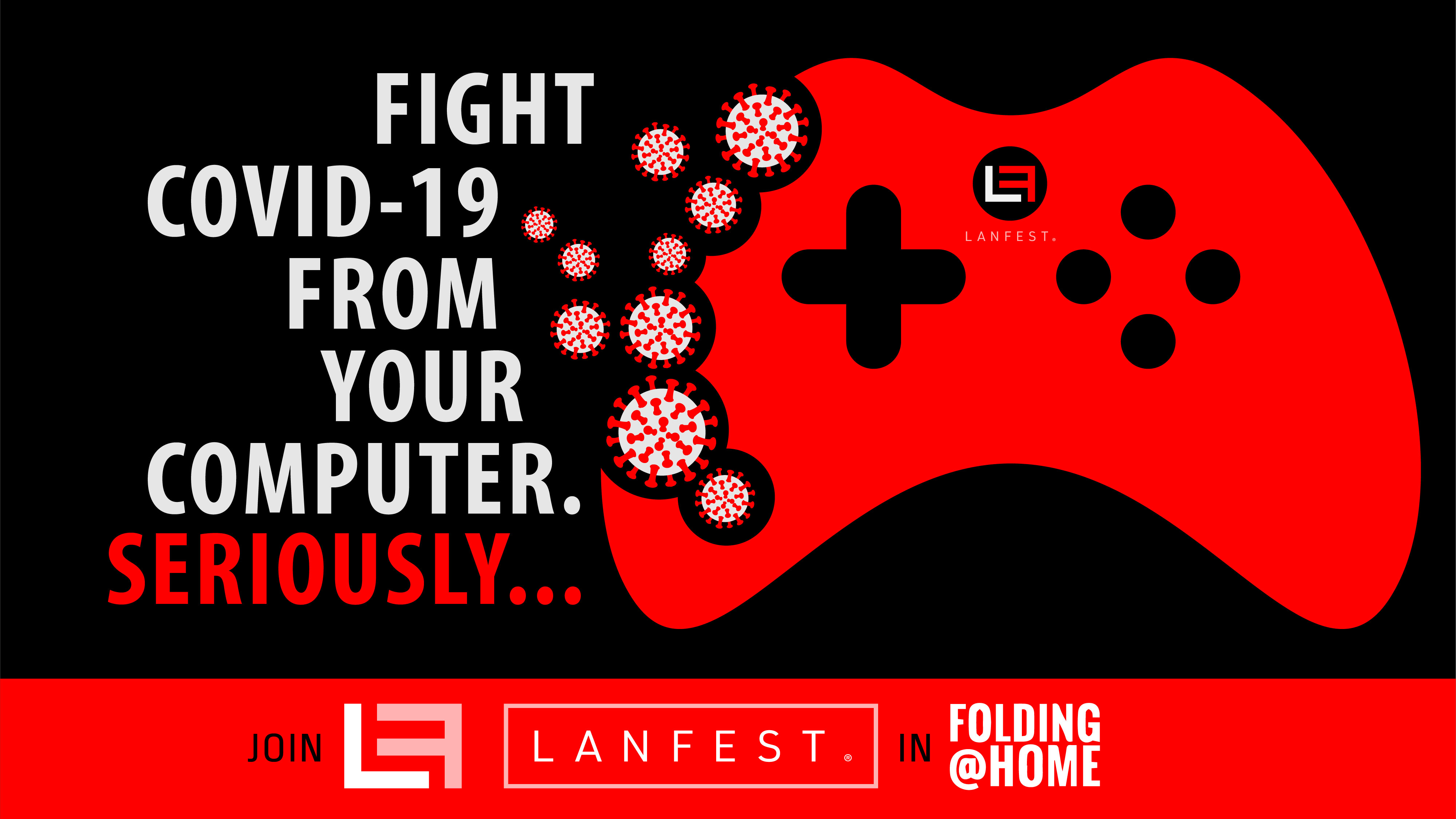 LANFest Calling all Gamers to Fight Covid-19 from their Computer… Seriously
Fold for the cure and you might get some sweet Intel gear
LANFest is calling on all gamers to help fight Covid-19 from their computers through Folding @ Home.
Prizes will be awarded to the top-performing participants. Prizes will be given out randomly to participants as well.
"Folding@home (FAH or F@h) is a distributed computing project for simulating protein dynamics, including the process of protein folding and the movements of proteins implicated in a variety of diseases.
It brings together citizen scientists who volunteer to run simulations of protein dynamics on their personal computers. Insights from this data are helping scientists to better understand biology, and providing new opportunities for developing therapeutics."
Now they're tackling Covid-19 and LANFest wants to help!
You don't have to enter the contest to Fold @ Home. Only if you want a chance at prizes.
To enter the contest:
Register for FREE on the Folding @ Home event on the LANFest website
Download and install the program, click here.
When you run the program, you'll be prompted to enter:

Name (try to make it the same or similar to the username you used on the LANFest website)
Team Number: 251622
Pass Key (You should receive your pass key after you register your username for Folding @ Home)

Join the LANFest Folding @ Home discord channel
Post any questions or comments to the discord channel.
Get to folding!
Rules
At the end of May, top performers and random participants will be entered into a raffle for various prizes.
The contest will run throughout May and a decision will be made at the beginning of each month whether to continue or not depending on the needs of Folding @ Home.